Pool Specifications
Other Details
Address
Contact US
Pool Specifications
The Seaside – A Medium Sized, Kidney-Shaped Pool
If you're hosting a birthday party for the kiddos, what kinds of games and activities are they going to play? What is your game plan? Are you limited to an empty backyard, a stereo, and burgers on a grill? Get off that basic birthday agenda and jump into something fun. Give the kids something to cheer about with our fun and beautiful Seaside fiberglass swimming pool!
The Seaside is part of our Kidney Shaped pool family. It's very similar to our Catalina pool model, only it's slightly deeper and slightly longer than the Catalina.
The Seaside is a fun fiberglass pool designed to entertain multiple swimmers. It provides both comforts for casual conversation and space for adventurous swimmers. We love the Seaside because of its compact shape and ability to fit in most backyards.
Another benefit of this design is its smooth transition from a 3′ 4″ shallow end to a 6′ 1″ deep end in a relatively small space. It's perfect for families that have intermediate to advanced swimmers that enjoy diving for rings or floating on rafts.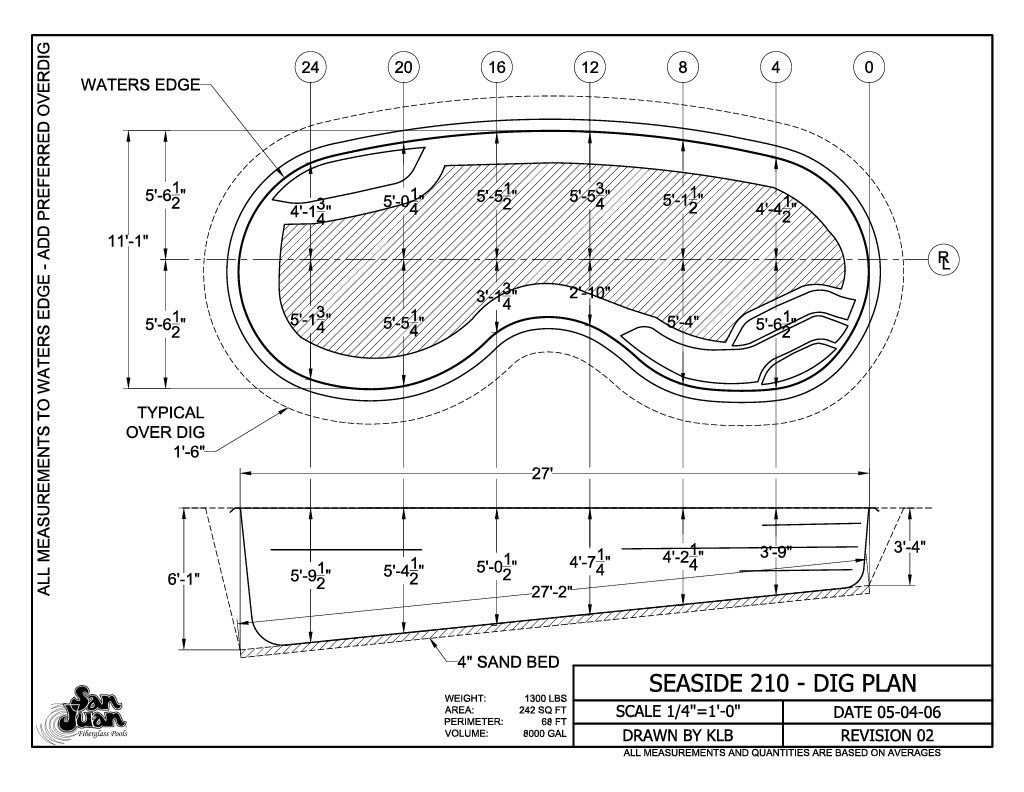 Other Details
Address
Contact US