Pool Specifications
3D Images
Other Details
Address
Contact US
Pool Specifications
The Sedona – A Raised Fiberglass Swimming Pool
San Juan Pools is constantly striving to be the cutting edge fiberglass pool manufacturer around the globe. We've designed some pretty amazing pool shapes, all meant to enhance the quality of your outdoor living space. We believe that we've done it again with the elegant and very modern, Sedona fiberglass pool.
This beautiful pool is constructed out of a double-walled fiberglass pool shell. It's engineered to be installed above ground. This is something truly unique in our industry and it's a key features that sets our engineering apart from any other manufacturers.
Very similar to the Canyon Lake, the Sedona provides a rectangular layout with a flat bottom design. It's small size of only 2,750 Gallons ensures that maintaining this swimming pool is a breeze. Secondly, if you're looking to extend your swim season by investing in a pool heater, the Sedona is a great pairing. By adding some heated water to the Sedona, you'll be able to enjoy this elegant pool shape for an extended swim season.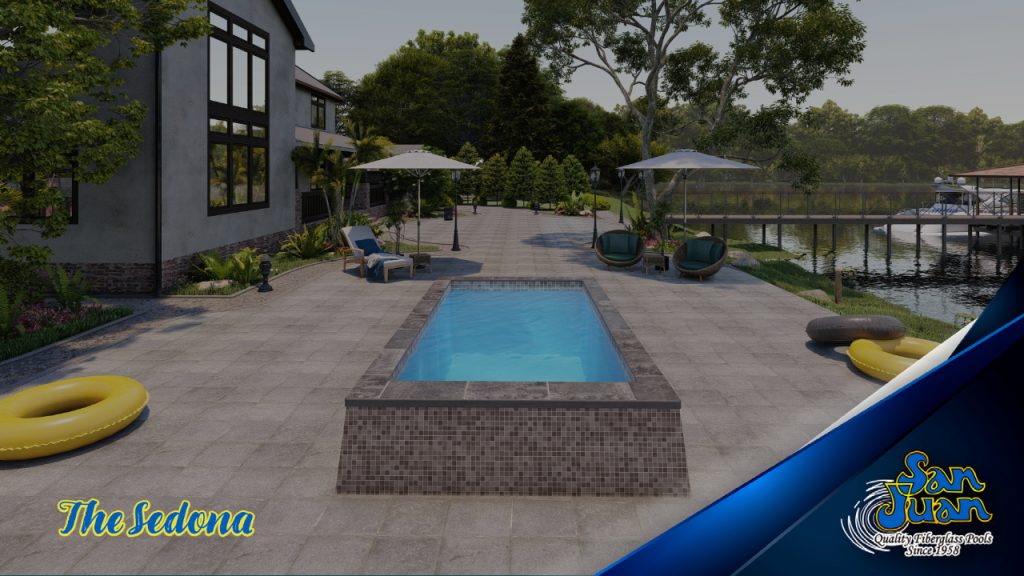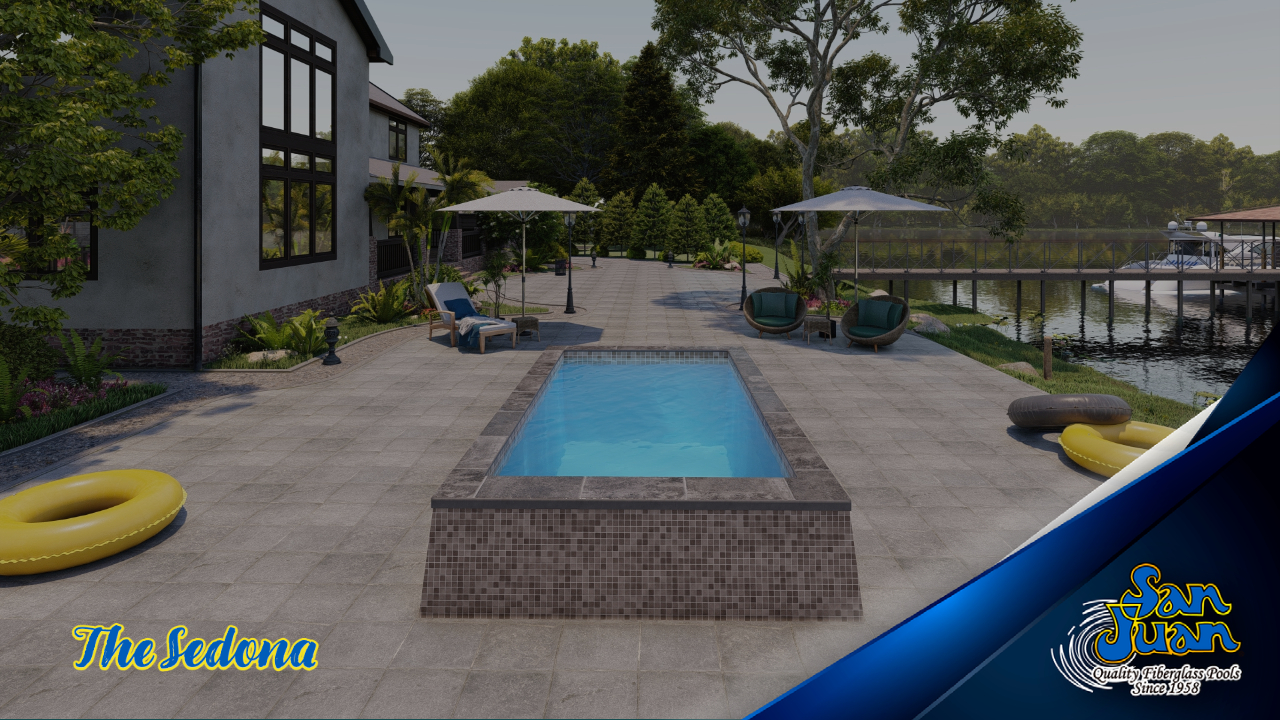 The Sedona is a unique fiberglass swimming pool because of its petite size and the fact that it can be installed above ground. Seen here in this serene and very green backyard, this model provides a calming outdoor oasis perfect for small group gatherings.
3D Images
Other Details
Address
Contact US